产品名称: Detergent for recycled PET bottle
发布日期: 2017-06-02
点击数: 2925
二维码:
简述:
产品详情
Product display:
Product appearance: White powder / light yellow powder
Outer packing: woven bag
Inner packing: waterproof plastic bag
Net weight: 25 kg / bag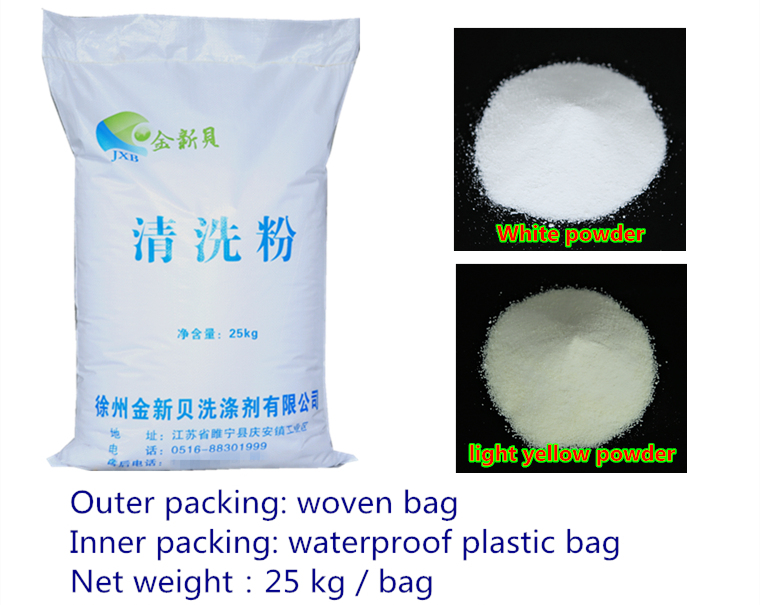 Product composition:
Surface active agent, washing auxiliary agent, chelating agent, increasing solvent, inorganic salt, etc.
Product function:
Remove the oil, dust, sugar, glue and so on on the surface of the recycled PET bottle.
Product scope:
Wash recycled PET bottles,and other plastics.
Effect display:
The bottle pieces cleaned with detergent are very clean, very white and very transparent.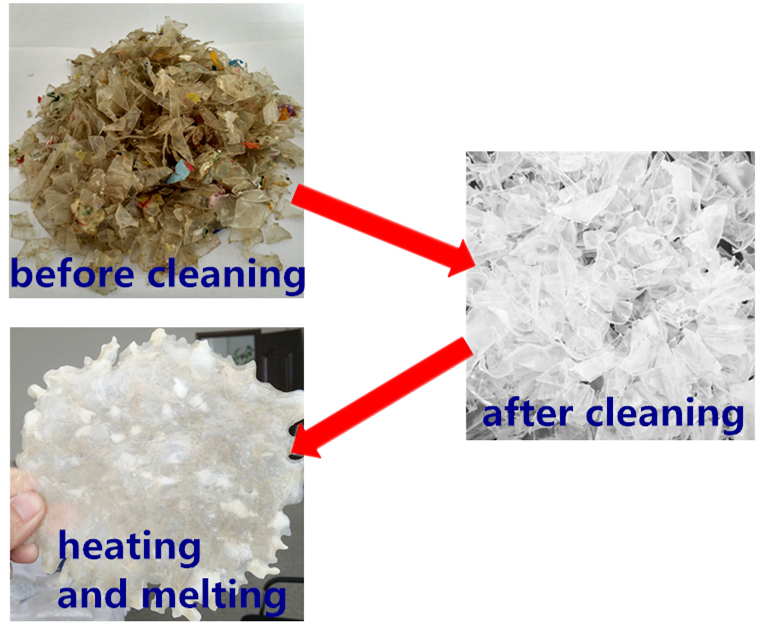 Certifications:
Certification for Safe Transport of Chemical goods
Safety Data Sheet
Test Report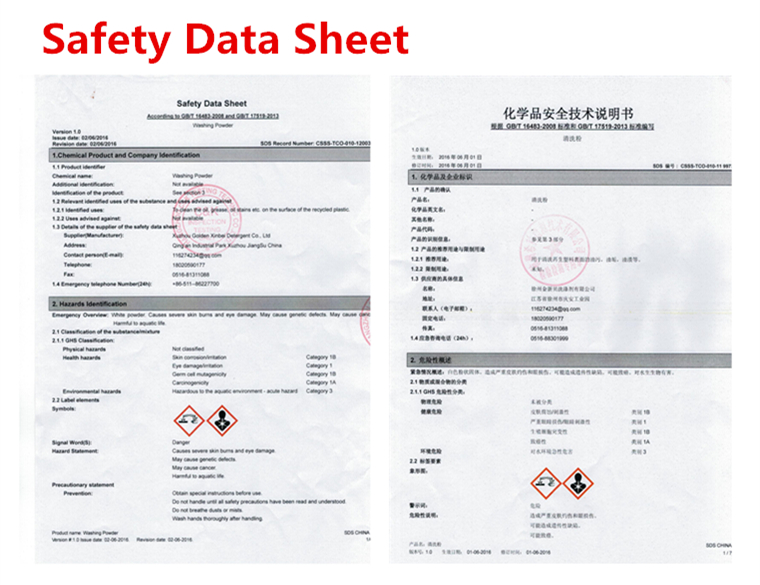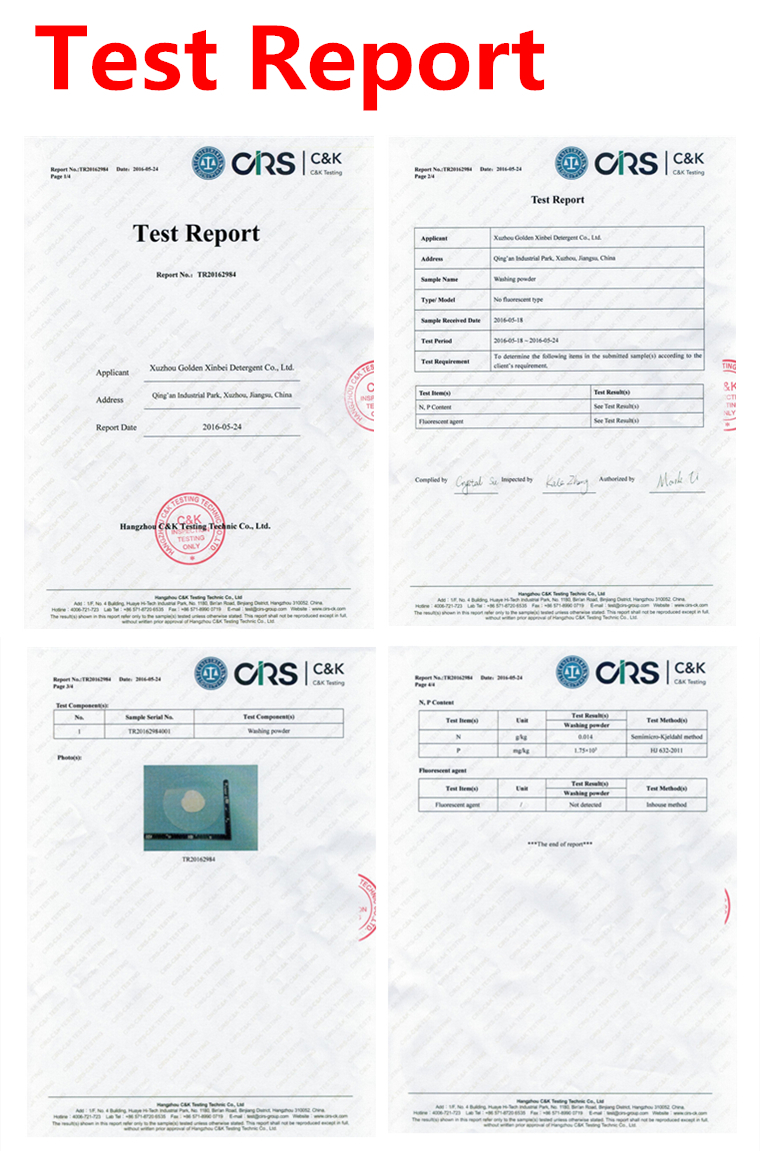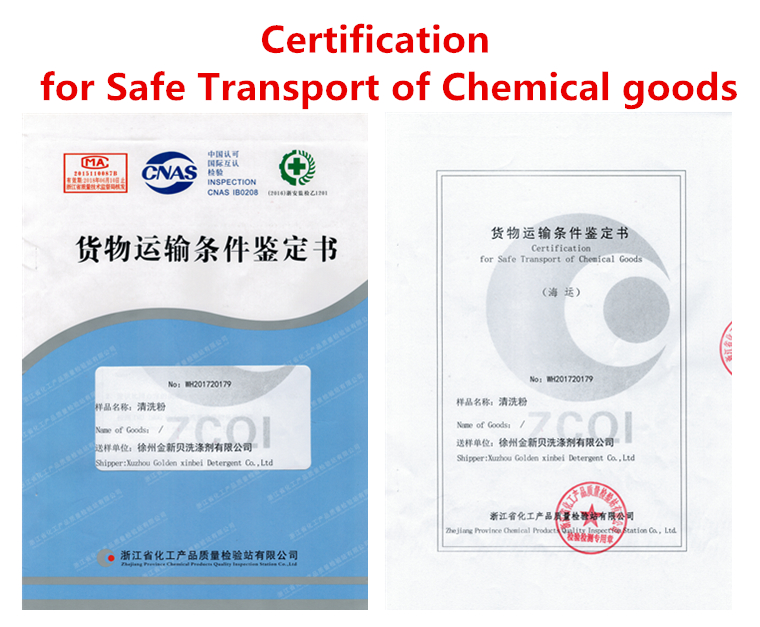 Instructions: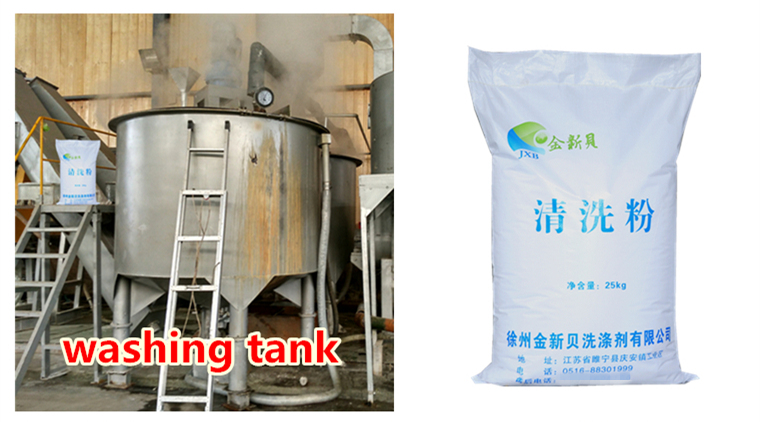 Add clean water to the washing machine (washing tank).
Please add 10 kilograms of detergent and 10 kilograms of caustic soda to the washing machine every 1 tons of water added.
Stir well and heat to 80-100 degrees.
Put the broken PET bottle into the washing machine and wash for 15 minutes.
For each ton of broken PET bottle, add 3 kilograms of detergent and 3 kg caustic soda to the washing machine